Dr.Jacoby J. Dewald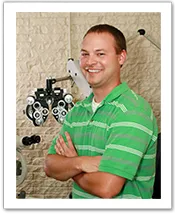 Dr.Jacoby J. Dewald was raised in Mooreland, OK and is a fourth generation northwest Oklahoman. Dr. Dewald attended Mooreland High School and graduated as Valedictorian of the Class of 2003. Dr. Dewald then attended Oklahoma State University and graduated Summa Cum Laude with a degree in Biochemistry and Molecular Biology in 2006. In May 2010, Dr. Dewald received his Doctor of Optometry degree from the Northeastern State University Oklahoma College of Optometry. Upon graduation, Dr. Dewald was awarded the Silver Medal and Golden Retinoscope awards, two of the highest awards given to graduating optometry students. Dr. Dewald started his own optometry practice, Great Plains Vision Center, in June 2011 in Woodward, OK. Dr. Dewald currently resides in Mooreland with his wife Chelsey and son Tate and enjoys golfing, farming, ranching, barbecuing, and spending time with family and friends.
---
Jessica Allison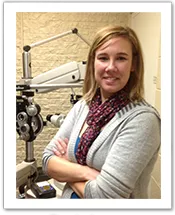 Jessica has been in the medical field for about 6 years. She is a Certified Paraoptometric which she received in 2011. She has been married for 10 ½ years with 2 daughters. She enjoys being with her family, cooking and reading in her spare time.
---
Chelsey Dewald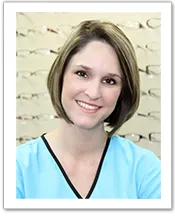 Chelsey grew up in northwest Oklahoma and graduated from Mooreland High School in 2004. She then completed an Early Childhood Education degree at Northeastern State University in 2008 and has taught 3 years of elementary education. Chelsey has 2 years of experience working in the optical industry and is gaining new knowledge every day. In her spare time, Chelsey enjoys cooking, spending time with friends and family, and going to the lake.